What's new
We have Tripled our Bio-packaging Sales!



JJJ Foodservice has tripled sales of its Bio-Packaging range, which includes biodegradable and compostable products for restaurants and takeaways. Launched last year, the range of natural and renewable packaging includes compostable drink cups, straws and food waste liners, and compostable and biodegradable cutlery and boxes. "There is a great appetite from consumers to use less plastics and more sustainable alternatives," said Chief Operating Officer for JJ Foodservice, Mushtaque Ahmed. "We are supporting our customers to respond." Global demand for biodegradable plastics hit 360,000 tonnes last year and is expected to grow by nine per cent annually over the next five years. 73% of Millennials are willing to spend more money on more sustainable products, according to a Neilson report. To boost visibility, the Bio-Packaging range has been given its own dedicated category on the JJ website, which receives more than 20,000 visitors a week. "This is a great way to highlight the products and make it easy…
Products for Schools & Colleges
With an extensive range including brand leaders, independent companies and our very own trusted labels, browsing through our product range is a great way to get inspired for your school meals. Here's some of our top sellers for Education:
Yeo Valley Organic Strawberry Yogurt – DAI174
Mini Corn Cobbettes – VEG819
MSC  Young's Whitefish Fillet Breaded Fish Fingers – FIS390
MSC Green Gourmet Whitefish Bake – FIS445
Laughing Cow Cheese Portions – CHE044
3″ Yorkshire Pudding – DES038
Letsdough Panini – BAK071
Cool Delight Vanilla & Raspberry Ripple Ice Cream Sponge Roll – ICE056
JJ Blue Label Low fat Oven chips – CHP102
McCain Alternatives 5% Fat Wedges – POT114
Peach Slices In Juice – VEG202
Dr Oetker Chicago Town Balanced Choice Cheese Pizza – PIZ267
Vivat Still Spring Water – DRK314
Popular Recipes for Schools & Colleges
Looking for some fresh ideas for the upcoming menu? Take a look at what these schools are conjuring up with their JJ shopping baskets. Want to share your favourite dishes? Get in touch at education@jjfoodservice.com and let's talk!
Why Choose JJ Foodservice for your School?
JJ Foodservice is an award winning supplier for schools, all across the UK. We believe in having the passion to promote healthier catering options and environmentally friendly processes for future generations.
We hold several ISO accreditations from Quality Management Systems and Health & Safety to Energy and Environmental Management as well as being Award Winning (The Grocer
Gold Awards and The Digital Innovation Award for our advanced technology.)
Join us in growing a greener, healthier world for future generations.
"Technology makes ordering fast, simple and transparent regarding pricing … We look forward to continuing and developing our relationship with JJ Food Service."

Cyril Copitch, Facilities Manager, Oakington Primary School
The team at JJ's offers the range, service and trust we need to put together nutritious and tasty school menus – while keeping within our budget. We look forward to building on that trust as we expand our business this year and beyond."

Kevin Hobart, Head of Catering, Juniper Ventures
Social Media Feeds
Twitter
1 day ago
Meet the JJ Night Crew! Our London branches are well-lit, have 24/7 security and secure car parking. No experience required, good benefits and excellent progression opportunities. Join the JJ family. Email humanresources @jjfoodservice.com or call 01992 701 707 https://t.co/0q1OBeJsQs
3 days ago
Hey everyone, we know that many of you have a website with our sister company @foodit – so if you are happy with the support you are getting, please leave them a Five Star Review!

It's an easy way to make someone's day. Vote here: https://t.co/hNCLF5dwqG https://t.co/mfsTX0CWrw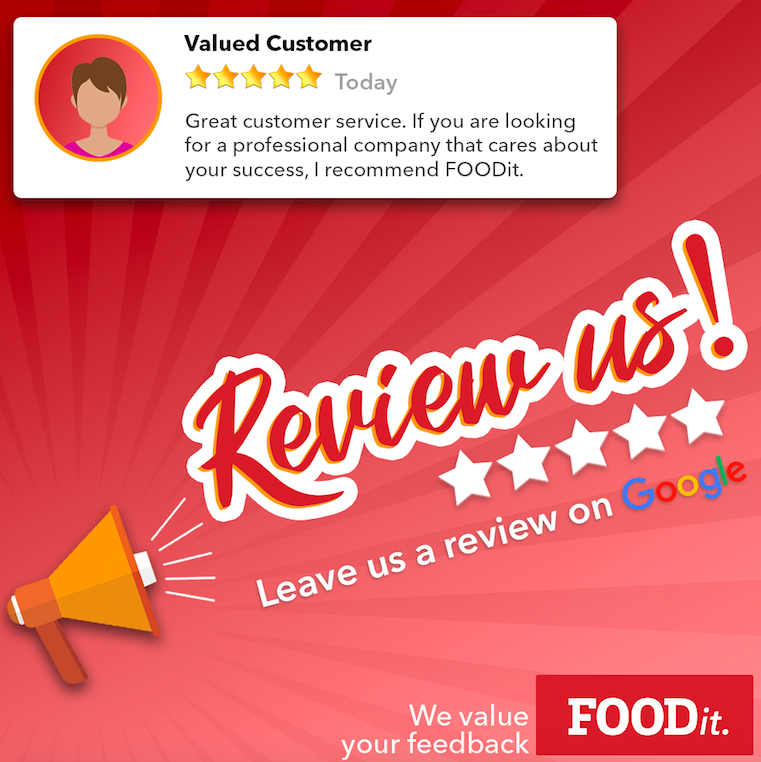 Facebook
JJ Food Service Limited is at JJ Food Service Limited.
1 day ago
JJ Food Service Limited
2 days ago